2023-2024 College Catalog
2023-2024 College Catalog
---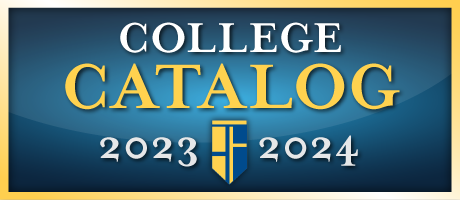 Pellissippi State Community College
10915 Hardin Valley Road | P.O. Box 22990
Knoxville, Tennessee 37933-0990
Equal Opportunity and Nondiscrimination in Education and Employment
Pellissippi State affirms that it will not tolerate discrimination or harassment against any employee, applicant for employment or student because of race, color, religion, creed, ethnic or national origin, sex, sexual orientation, gender identity/expression, pregnancy, disability, age (40+), status as a covered veteran, genetic information, or any other category protected by federal or state civil rights law with respect to all employment, programs and activities sponsored by the College.
Any Pellissippi State employee, applicant or student who has reason to feel that they have been harassed or affected by discrimination or who has any other concerns or questions about equal opportunity and affirmative action, should contact the following:

George Underwood
Executive Director, Equity and Compliance
Title IX Coordinator, Equity Officer, Title VI Officer, ADA Coordinator, Affirmative Action Officer
Pellissippi State Community College
Goins Building, Room 258
10915 Hardin Valley Rd./P.O. Box 22990
Knoxville, TN 37933-0990
gtunderwood@pstcc.edu 
865-539-7354; Fax: 865-539-7645
Requesting Accommodations
Questions about services and facilities for students with disabilities should be directed to the following:
Disability Services
Pellissippi State Community College
Alexander Building, Room 130
10915 Hardin Valley Rd./P.O. Box 22990
Knoxville, TN 37933-0990
865-694-6411, Fax: 865-539-7699
Catalog Changes
The course offerings and requirements of the institution are continually under examination and revision. This Catalog presents the offerings and requirements in effect at the time of publication; it does not guarantee that such offerings and requirements will not be changed or revoked. Adequate and reasonable notice will be given to students affected by any changes. This Catalog is not intended to state contractual terms and does not constitute a contract between the student and the institution.
The institution reserves the right to make changes as required in course offerings, curricula, academic policies and other rules and regulations affecting students to be effective whenever determined by the institution. These changes will govern current and formerly enrolled students. Enrollment of all students is subject to these conditions.
Current information may be obtained on the College website or from the following sources:
Admission requirements—Enrollment Services
Course offerings—Advising Center
Degree requirements—Advising Center
Fees and tuition—Student Account Services
Pellissippi State Community College provides the opportunity for students to increase their knowledge by offering programs of instruction in the various disciplines and programs through faculty who are qualified for teaching at the college level. The acquisition and retention of knowledge by any student is, however, contingent upon the student's desire and ability to learn and his or her application of appropriate study techniques to any course or program. Thus, the College does not guarantee that any student who completes a course or program of study will be able to successfully complete any specific examination for any course, degree or license.
The College System of Tennessee
Pellissippi State Community College is part of the College System of Tennessee, the state's largest public higher education system, with more than 140 community college and colleges of applied technology teaching locations and the online TN eCampus. The system is governed by the Tennessee Board of Regents.
Pellissippi State Community College is accredited by the Southern Association of Colleges and Schools Commission on Colleges (SACSCOC) to award the associate degree. Degree-granting institutions also may offer credentials such as certificates and diplomas at approved degree levels. Questions about the accreditation of Pellissippi State Community College may be directed in writing to the Southern Association of Colleges and Schools Commission on Colleges at 1866 Southern Lane, Decatur, GA  30033-4097, by calling (404) 679-4500, or by using information available on SACSCOC's website (www.sacscoc.org).
Archived Catalogs: To receive copies of College Catalogs printed prior to 2012, contact Marketing and Communications at marketing@pstcc.edu.
Publication Authorization Number: PSCC 22096
---